Monolith Application to Microservices Model Driven Analysis Migration: State-of-The-Art Techniques
Keywords:
microservices architecture, monolith, software migration, model-driven analysis
Abstract
Microservices architecture has become enormously popular as traditional monolithic architectures no longer meet the needs of scalability and rapid development cycle. Furthermore, the success of large companies in building and deploying services is a strong motivation for others to consider making the change. However, performing the migration process is not trivial. Most systems acquire too many dependencies between their modules and thus cannot be sensibly broken apart. For this reason, studies that provide information associated with the migration process to practitioners are necessary. Existing migration techniques are categorized into three main approaches: static analysis, dynamic analysis, and model-driven analysis. This paper focuses on the model-driven analysis approach. A literature search was conducted using search strings to discover recent migration approaches based on model-driven analysis. The migration steps were extracted and identified for each proposed model-driven analysis technique. Based on identified migration steps from each proposed model-driven analysis technique, a migration model is generated by combining all steps from all techniques and simplifying it with three incremental versions of the simplification model. By understanding the differences and similarities between the approaches, the strength and weaknesses of each technique can be identified.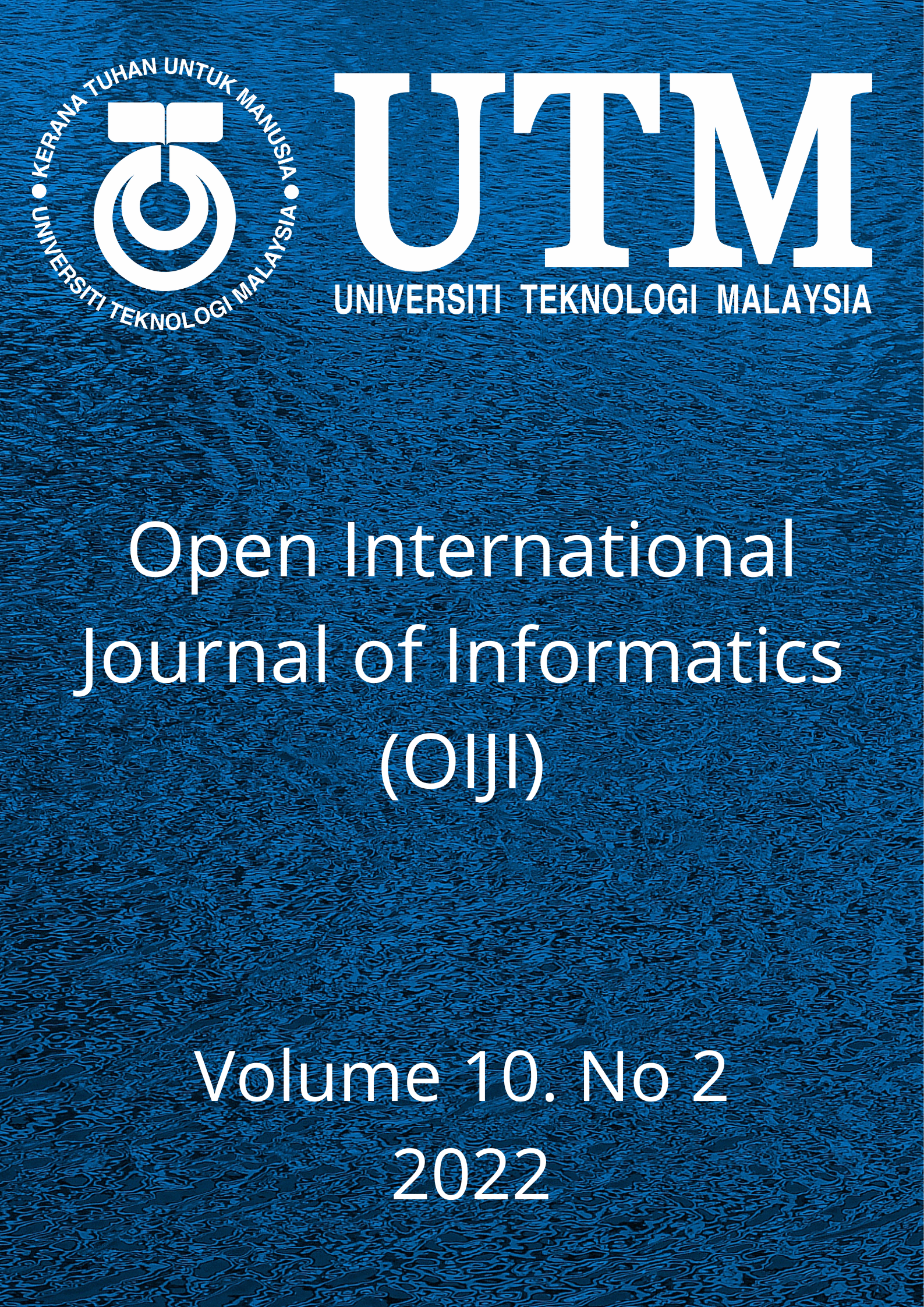 Downloads
How to Cite
Mohamad Sasudin, M. I., Mohd Rusli, H., & Kama, N. (2022). Monolith Application to Microservices Model Driven Analysis Migration: State-of-The-Art Techniques. Open International Journal of Informatics, 10(2), 124–132. Retrieved from https://oiji.utm.my/index.php/oiji/article/view/231