Assessing Handheld Laser Scanner for Crime Scene Analysis
Keywords:
Crime Scene Analysis, Handheld Laser Scanner, Bullet Trajectory Analysis
Abstract
Forensics, also referred to as crime scene analysis, is a field of science that aids juries, prosecutors, and judges in assessing the tangible proof in a criminal case. It is important for finding and convicting criminals. The conventional approach to crime scene analysis requires more work and increases the likelihood of error. In this article, the use of a handheld laser scanner for crime scene documentation has been praised for its convenience and mobility in terms of data collection. In spite of this, the effectiveness of the Handheld Laser Scanner has been the focus of this research, specifically whether the level of data gathered is sufficient for further crime scene analysis. For analysis purposes, Leica RTC360 was used as a benchmark in this research to evaluate the performance of Leica BLK2GO handheld laser scanner. The Handheld Laser Scanner's data reliability and intensity have been found to be insufficient for crime scene analysis with small pieces of evidence, like bullets and typical trajectory rods due to the performance of the instrument, resulting the data is polluted with noise. When it comes to objects or crime scenes that do not require extreme precision, such as crime scene modelling, handheld laser scanners are suitable for the purposes. Despite the instrument's high mobility, analyzing a crime scene requires a higher point cloud intensity when collecting data for better analysis purposes.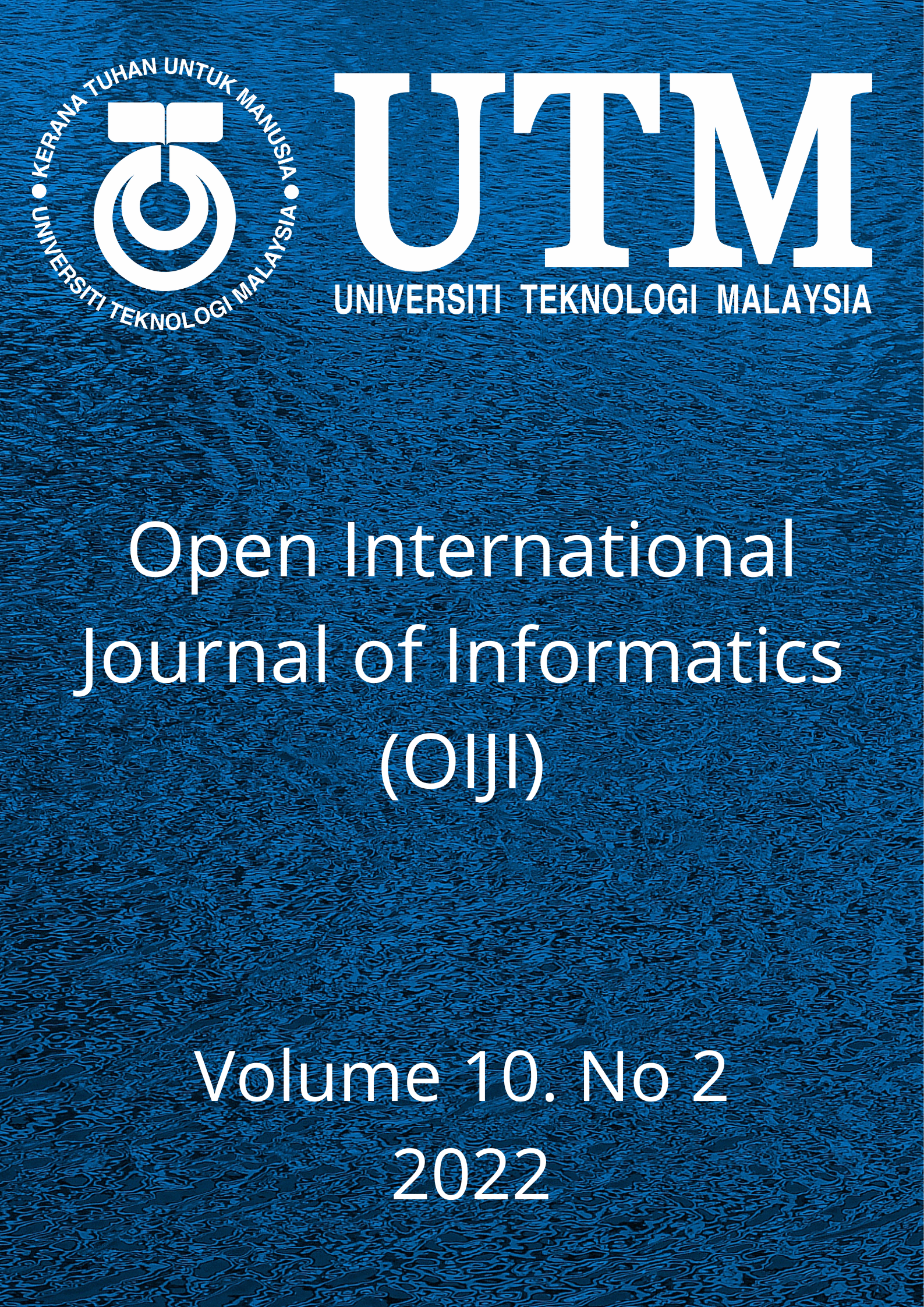 Downloads
How to Cite
Sung, L. J., Majid, Z., Mohd Ariff, M. F., Razali, A. F., Chen Keng, R. W., Wook, M. A., & Idris, M. I. (2022). Assessing Handheld Laser Scanner for Crime Scene Analysis. Open International Journal of Informatics, 10(2), 133–144. Retrieved from https://oiji.utm.my/index.php/oiji/article/view/226