A Review Of Security Concern On Covid-19 Tracing Application
Keywords:
Covid-19, tracing, Application, TABAUD, Concern
Abstract
The recent outbreak of COVID-19 has taken the world by surprise, forcing lockdowns, and straining public health care systems. In response, many governments have shown great interest in smartphone contact tracing apps that help automate the difficult task of tracing all recent contacts of newly identified infected individuals. However, tracing apps have generated much discussion around their key attributes, including system architecture, data management, privacy, security, proximity estimation, and attack vulnerability which cause reducing number of installations among individuals. In this research, we provide the first comprehensive review of the Saudi tracing app TABAUD. We also present an overview of many proposed tracing app examples, some of which have been deployed countrywide, and discuss the concerns users of TABAUD have reported regarding their usage. We close by outlining potential research directions for next-generation app design, which would facilitate improved tracing and security performance, as well as wide adoption by the population at large. The research used questionnaire methodology where all Participants completed an online survey that included thoughts and concerns about the application, status of use, and questions about whether the application was being used correctly. We performed multiple descriptive and frequency analysis to clarify the association between the use of the app and sociodemographic factors and user concerns.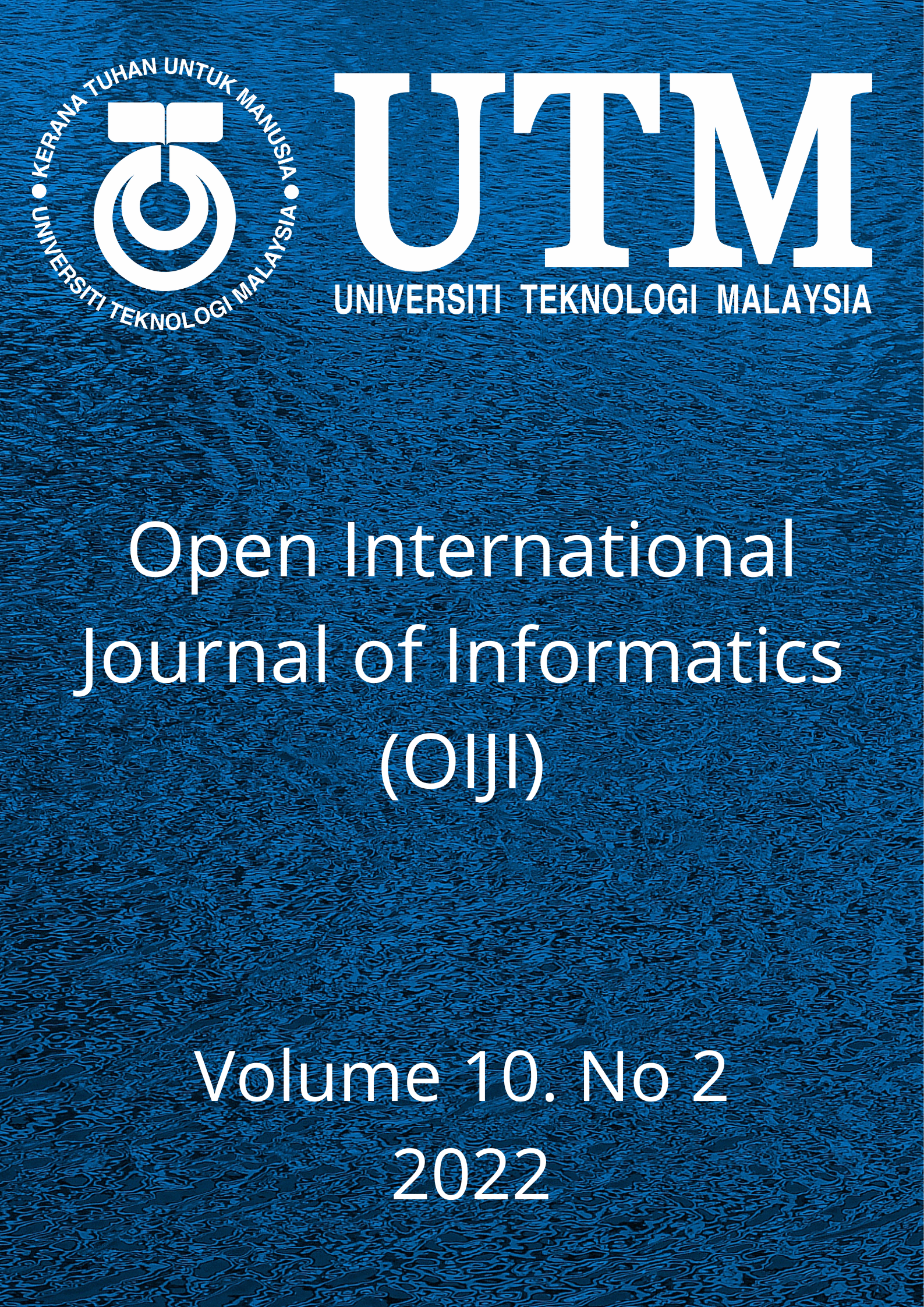 Downloads
How to Cite
Abdulla Shml, E. M., & Aris, S. A. (2022). A Review Of Security Concern On Covid-19 Tracing Application. Open International Journal of Informatics, 10(2), 155–171. Retrieved from https://oiji.utm.my/index.php/oiji/article/view/225