Success Model of National Kidney Foundation Malaysia (NKF) Website: A Pilot Study
Keywords:
Success Model, Health Websites, Pilot Testing, Kidney Website, Information Success
Abstract
Malaysia's National Kidney Foundation (NKF) is a health website system which was established by non-governmental organisations related to health management. This system is intended to provide curative, preventative, research, and support services to kidney patient and their families, high-risk populations, and the general public in Malaysia and around the world. An information systems failure results in a poor website system. Using the underlying theory of DeLone and McLean's Success Model, this study aims to offer the results of a pilot examination of the factors affecting the success model on the National Kidney Foundation (NKF) website. This study proposed the success model of NKF website based on recent research on information systems success models, which may assist the National Kidney Foundation (NKF) in enhancing the quality of the system that continuously benefits consumers. The finding is based on thirty-three sufficient samples for a pilot study. After the item deletion phase, the final items can be considered to measure the success model of NKF website. The model comprised of system quality, information quality, service quality, user satisfaction, trust, intent to use, and individual advantage.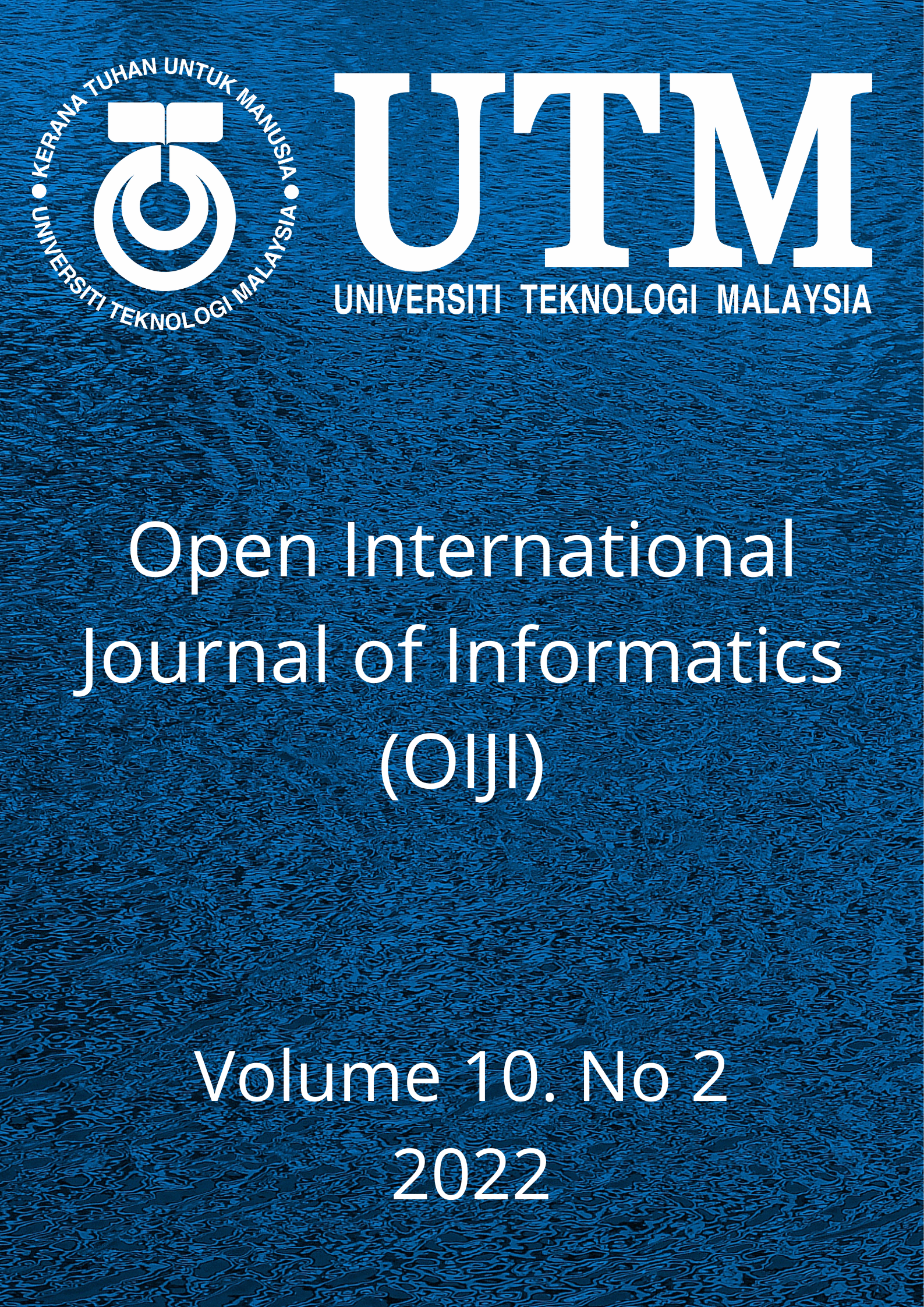 Downloads
How to Cite
Abdan, N., Maarop, D. N., Narayana Samy, G., Che Mohd Yusoff, R. ., Megat Zainuddin, N. ., Hassan, N. H. ., Magalingam, P. ., Kamaruddin, N. ., & Mohammad, R. (2022). Success Model of National Kidney Foundation Malaysia (NKF) Website: A Pilot Study. Open International Journal of Informatics, 10(2), 68–77. Retrieved from https://oiji.utm.my/index.php/oiji/article/view/211