Assessment of Measurement Indicators of Success Factors of Facebook Use for Flash Flood Disaster Management
Keywords:
Information System Success Model , Social Media, Flash Flood Management
Abstract
Flash flood is one of the major concern for many countries including Malaysia. Back in December 2021, Klang Valley was severely impacted by an unexpected massive flash flood which not only had wreaked havoc on infrastructure and caused huge losses on assets, but also ironically caused panic within the stakeholders and claimed the lives of the victims. Moving with Industry Revolution (1R) 4.0, social media use for disaster management has been increasingly acknowledged where it allows rapid dissemination of information to necessary parties, improve extensive communication as well as reinforcing information flow. However, there is a limited focus in the current literature on examining the success factors that influence social media use in the context of flash flood disaster management. Based on an extensive literature review, a hybrid IS model is proposed combining DeLone & McLean IS success model and IS theory of adoption (TAM), coupled with Civic Voluntarism Model (CVM) for motivation and flow. The proposed model aims to examine the relationship of selected factors with intention to use and actual use of Facebook towards its impact on community agility. A pilot was conducted via online survey using semi-structured questionnaires distributed via Facebook with 30 successful data collected. Data analysis was further examined with the aid of SPSS and SmartPLS 4.0. Results revealed that Perceived Ease of Use, Perceived Usefulness, Information Quality, System Quality, Emotional Support, Rumour Control, Social Influence, Overall Flow, Intention to Use, Actual Use, Adaptability, Resilience and Proactiveness are reliable factors that can be considered for further research in Facebook use for flash flood management.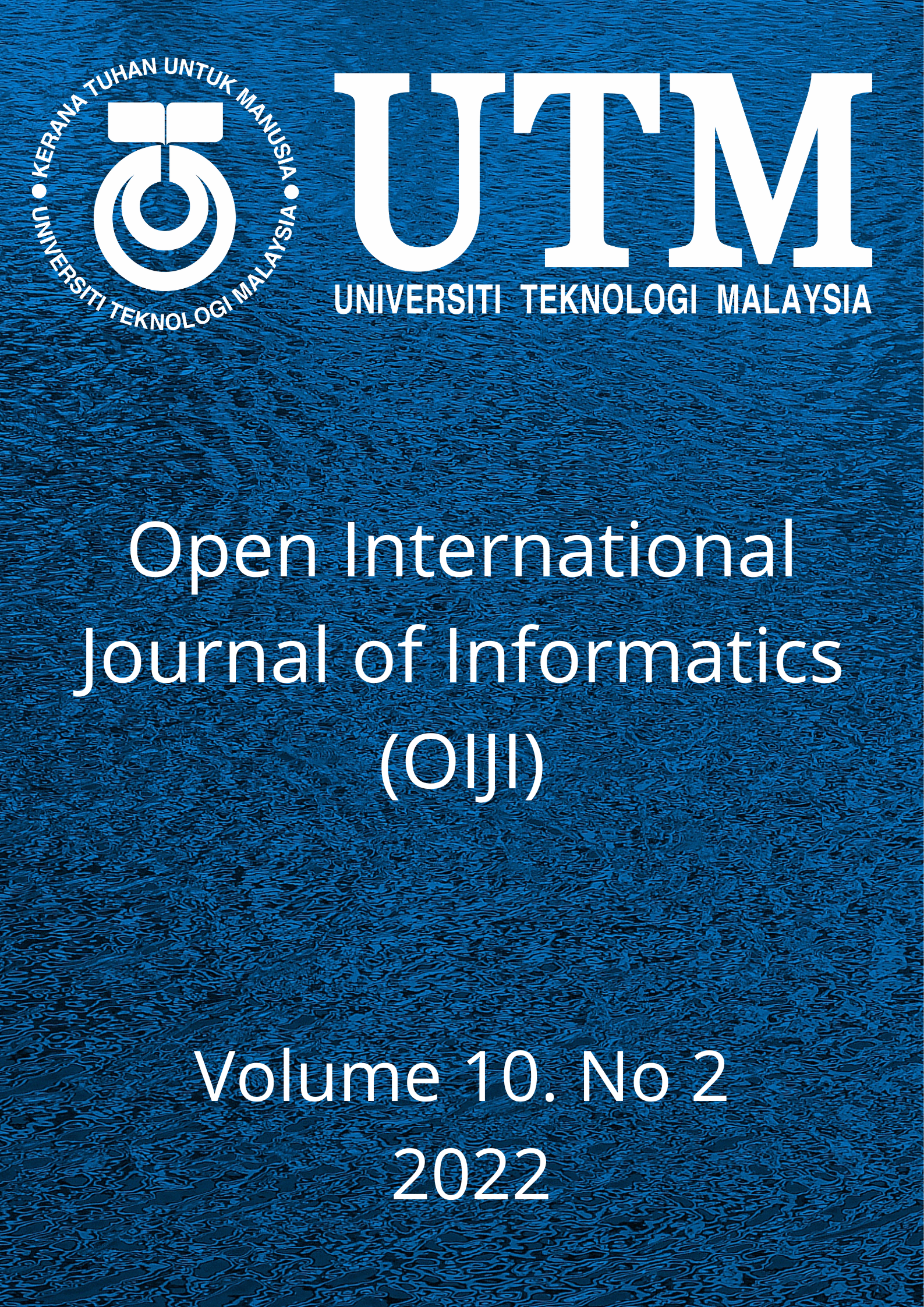 Downloads
How to Cite
Illias, N. H., Maarop, D. N., Hassan, N. H., Narayana Samy, G., Megat Zainuddin, N. ., Magalingam, P. ., & Wong, D. . (2022). Assessment of Measurement Indicators of Success Factors of Facebook Use for Flash Flood Disaster Management. Open International Journal of Informatics, 10(2), 48–56. Retrieved from https://oiji.utm.my/index.php/oiji/article/view/210